Miscreants have struck Blizzard servers again with multiple waves of DDoS attacks over the last 12 hours. Warcraft and Overwatch, two massively popular games, have been facing latency, login and disconnection issues even while Blizzard has been working on fixing the problem.
The company first acknowledged the problem in a tweet Sunday evening.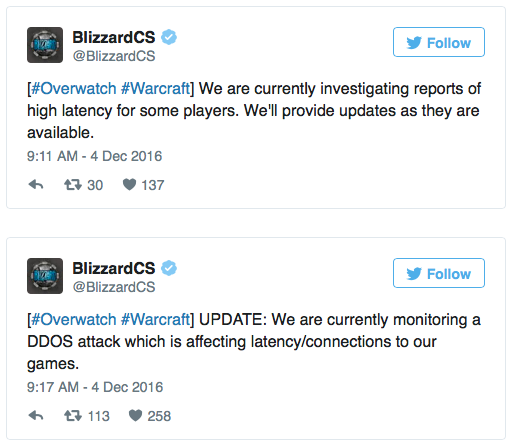 Since then, Blizzard claimed to have regained control over matters at its end, only to announce twice the DDoS attacks had restarted. Its last update, at 11:42 p.m. EST Sunday, came three hours after the last wave of DDoS attacks.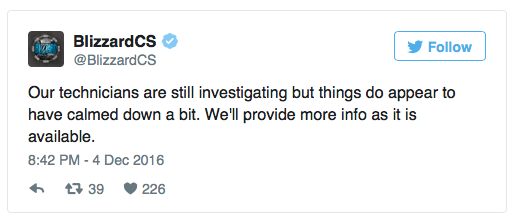 On Twitter, a group calling itself Phantom Squad claimed responsibility for the attack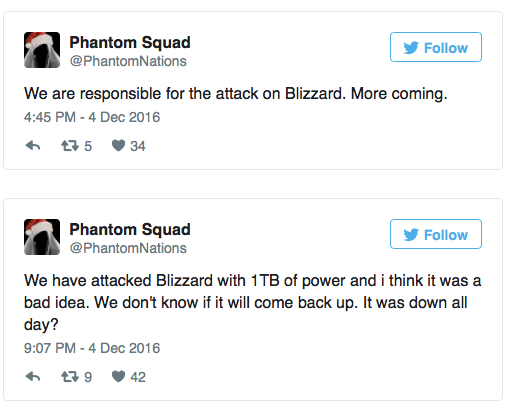 Blizzard also provided a link to a support page on its website that may help some users troubleshoot their connection problems.
As always, social media was abuzz with users venting their frustration at the gaming servers being affected. This is at least the fifth such instance in the last few months.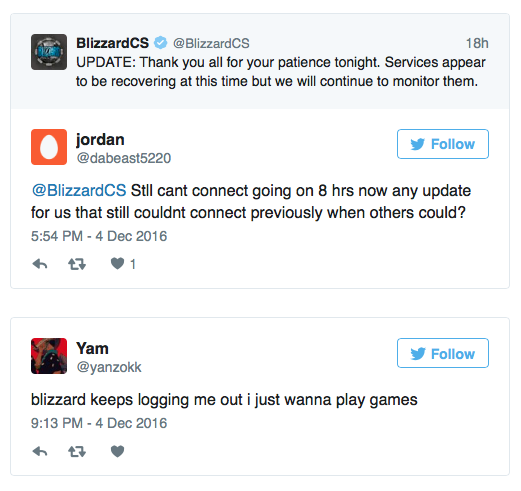 The company also has a scheduled maintenance coming up Tuesday.
Source: http://www.ibtimes.com/warcraft-overwatch-down-blizzard-ddos-attacks-affect-gaming-service-2454782